Our Caring Staff
We care about patients, and that means getting to know you and meeting your needs. Patients can speak directly to our expert staff, many of whom live and work in the communities we serve.
Our team of seasoned professionals offer not only the highest quality pharmacy services but also thorough compliance oversight so that clients and patients alike feel taken care of and confident as they move ahead with their medication regimens.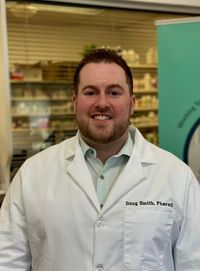 Doug Smith, PharmD
Doug has been managing the pharmacy for the last 5 years. He is originally from the Lehigh Valley, and has been focusing on improving the pharmacy as well as the therapeutic outcomes of our HIV/AIDS and PrEP patients.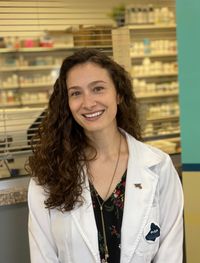 Jen Stahl, PharmD, 340B ACE
Jen was born in Delaware County, and while staying in touch with Doug from college, decided to move back to DelCo to help our clients with HIV/AIDS, PrEP, LGBTQ Health Services, and focuses on educating these patients on other disease states.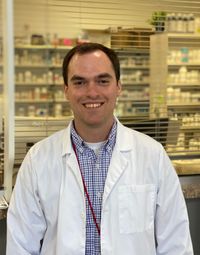 Tim Eboli, PharmD
Tim is the newest pharmacist at Eddystone Community Pharmacy, joining our team in December 2019. He enjoys cooking and running and is fully committed to learning all he can about the specific disease states of our patients.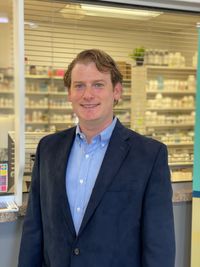 Eric Strauss, MA, 340B ACE
Eric has led Eddystone Community Pharmacy to become an ACHC accredited specialty pharmacy providing high touch services for HIV/AIDS patients throughout Pennsylvania and Delaware County. He is a certified Apexus expert in 340B compliance and operations. Eric graduated from Brandeis University with a BA in Economics and MA in International Economics and Finance.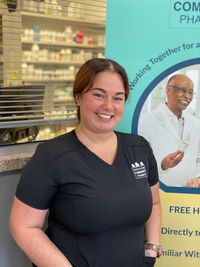 Stacy Russell, CPhT
Stacy comes to us as a very experienced pharmacy technician who has worked in many different fields of pharmacy. Her strengths are compassion for our patients and ensuring the pharmacy keeps up with the daily tasks.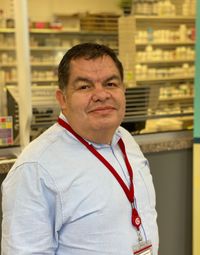 Nelson Diaz, Shipping Director
Nelson has worked with AIDS Care Group for an impressive 20 years! He's seen this company from the beginning and makes sure we continue to treat our clients like ACG has from day one!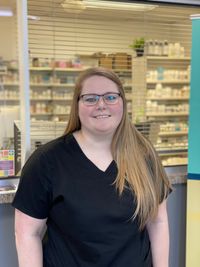 Stephanie Baitinger, Pharmacy Technician
Stephanie comes to us from one of our offices at AIDS Care Group. She knows our patients better than anyone!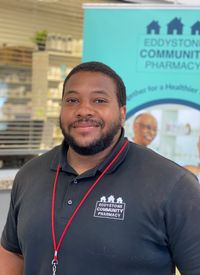 Darryl Dawson, Delivery Driver
Darryl is our main delivery driver and the newest member of the team. He spends the day on the road, coordinating deliveries and for many clients is the face of our pharmacy.